MWR Financial Reviews
MWR Financial is an MLM that focuses on selling products and services. Its membership program, Financial Edge, includes a range of benefits. These include a private reserve account and step-by-step guidance for paying off debt faster than you think. It also offers luxury vehicle club perks and presidential bonuses.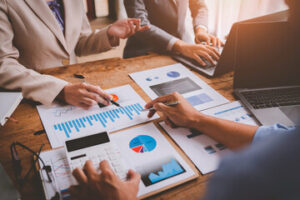 MWR claims to offer "a no-risk business that pays for itself." But this is misleading, as your income depends on recruiting and promoting the product. Checkout MWR Financial Reviews for more details.
The MWR financial reviews you see online are often written by affiliates who earn a commission when you sign up through their links. You should read these reviews with caution because they may be misleading. You should also read reviews from non-affiliates to get a more balanced view of the company. MWR Life is a multi-level marketing company that offers credit score strategy programs and financial planning services. Its main product is the Financial Edge, a program that helps members improve their credit score and financial health. It also provides access to wealth experts and financial planning advice.
The company's website is professionally designed and portrays it as a sophisticated financial analysis service site. However, the main goal of this MLM is to recruit other people to promote its products and make money. The program has a one-time membership fee and monthly fees for ongoing services. The MWR life business is not for everyone, and the odds of success are slim.
MWR is not a pyramid scheme, but it's definitely not for beginners. Its income depends on recruiting a large sales team, and it requires persuasive skills and credibility to convince people to join your team. You'll also need a lot of patience and energy to build your network.
The company was founded by Brian House, a renowned leader in the MLM and financial solutions industries. He launched his first company, Quality Credit Services, back in 1991 and has been linked to FDI, Youngevity, and My Financial Advantage (also known as Credit Trax). Brian has a degree in accounting, public speaking, and theology from Cincinnati Bible College.
Compensation plan
The compensation plan offered by MWR Financial is an industry-leading system that promises guaranteed residual income. This income is based on the number of customer points you and your personally recruited affiliates earn. These points can be earned through the sale of products like the company's Financial Edge subscription service. In addition, you can also earn bonuses based on the sales of your downline affiliates.
However, there are some important things to consider before signing up with MWR Financial. First, the company's claim of an instant pay raise may not be true. You have to invest in a membership fee before you can begin making money, and this is not cheap. In addition, MWR Financial is linked to FDI and Youngevity, and Brian House previously launched a financial solutions company called Quality Credit Services in 1991, which was later bought by FDI.
MWR Financial offers a wide range of financial products and services, including credit restoration, debt elimination, estate planning, business tax deductions, and business budgeting. Its CreditMAX product, for example, claims to increase your credit score by 50 to 150 points. The company also provides professional financial advice, which includes reducing your tax burden and choosing the right life insurance.
The company has an A rating with the Better Business Bureau and has received 14 complaints in the last three years. While some of these complaints are related to issues with the company's products, others are from people who believe they were scammed by MWR Financial.
Customer service
MWR Financial is a multi-level marketing company that claims to help people improve their credit scores, eliminate debts, and boost their savings. Its website claims that its products can increase a person's credit score by 50 to 150 points and help them save thousands of dollars in interest. Moreover, its affiliates can earn instant and residual income while helping others achieve financial security and stability. However, this business is not for everyone, and it requires a lot of time and effort to succeed. It also has a history of frequent reboots and changing product lines. The founder of MWR Financial, Brian House, has worked in the MLM industry for a long time and has previously been involved with other MLM companies such as Youngevity and Quality Credit Services. He has also been linked to a former pyramid scheme called Telexfree.
The MWR Financial website describes its compensation plan as "industry-leading compensation with guaranteed residual income." However, this claim is misleading because your income depends on how many members you recruit and sell the MWR Financial Edge product. This requires you to possess excellent network marketing skills and be able to find a steady stream of prospects.
In addition to the Financial Edge product, MWR offers other financial products and services, including WealthMAX, a land banking strategy that lets you buy property at 20 to 40% below market value. It also offers "wealth expert consultations" and a personalized financial plan. The MWR Financial product is a multi-level marketing opportunity that promises a high return on investment with minimal risk.
The MWR Financial website makes several claims about its compensation system, such as an "instant pay raise." But this is not true, as your income in MWR depends on how many people you recruit and how much they buy the product. The company has a B- rating with the Better Business Bureau and has received 14 complaints in three years. Some of these complaints are due to billing problems, while others are due to a poor product or service.
Product
MWR Financial is an MLM (multi-level marketing) company that offers a variety of financial services. Its flagship product is Financial Edge, which teaches its members how to manage their finances. It also allows them to earn commissions by promoting the product to other people. Other products include Land Banking, which explains a technique for purchasing land at 20 to 40% below market value; Credit MAX, which helps improve a credit score by 50 to 150 points; and Wealth MAX, which provides advice on how to build wealth. These are all offered for a one-time fee of $99 to become an official MWR Financial Director.
digital marketing
local marketing
local marketing vault
online course
training program